Realtor Charlotte, NC – Best Realtors in Charlotte, NC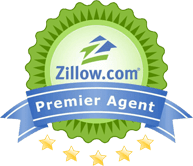 In North & South Carolina real estate, Denis Arnautovic and his team at Coldwell Banker / NRT are synonymous with one word – SUCCESS. Coming from a successful background as a sole proprietor in retail and construction, Denis has partnered with Coldwell Banker/NRT to represent investors and homeowners with their real estate needs in the area.
A unique perspective in real estate
Denis was in the construction industry for over 14 years, giving him a unique perspective when it comes to the real estate dealings, home improvements and designs. One look at a property and he can give his clients an estimate of its total value. Even better, his extensive knowledge in this field gives clients an educated opinion if any additional or related costs, such as structural changes, repairs, and other general home improvements are requested. This puts Denis' clients ahead of the curve when it comes to buying and selling, giving them the ultimate piece of mind when it comes to real estate transactions.
A background in investment and commercial properties
Aside from time spent in the construction sector, Denis engaged in the art of investment and entrepreneurship. He was once a business owner of an enterprise running an annual cash flow of over $10 million per year. His background in investment and business development adds another layer to Denis' real estate perspective, allowing his clients to easily make informed decisions in residential and commercial investments.
Denis' years in business also give him the much-needed experience and know-how that allows him to easily troubleshoot and meet his clients' business needs. He also served on number of corporate panels as a trusted business advisor, which is just an additional service that he will provide, based on your particular needs. Need assistance with REIT's, investor portfolio expansions or liquidations? Denis has got his clients covered.
Excellent customer service
Combine expertise, knowledge, and an amicable personality and clients are sure to have a memorable home-buying or home-selling experience with Denis Arnautovic. Service goes beyond sealing deals or making successful home purchases.
Denis' commitment in meeting his clients' goals have thus created a standard of excellence in customer service. It's not uncommon for Denis to go out of his way to assist a client to resolve any matter prior, during and after the transaction. Working with Denis is more than working with a professional Realtor – it's akin to working with a life-long friend.
During his down time from real estate, Denis loves to play tennis and golf. As a former USPTA P1 Tennis Pro he enjoys a good competitive match and great social play. Denis is also frequently involved in sponsoring Levine Children's Hospital and the Greater Charlotte SPCA. Denis is also a multilingual Realtor, well versed in German, Serbian, and Croatian.
When it comes to his own real estate goals and dreams, Denis is certain about one thing: he wants to serve clients from all over the globe with residential and their business needs. With his passion, dedication, and professional expertise in construction and real estate, Denis is sure to offer you a calculated approach to buying, selling and investing.
Our dedication to service defines us. Nothing is more important to us than our client's satisfaction. We are committed to providing prompt, world-class service to our clients while maintaining a professional and caring attitude.
Broadening the scope of a traditional concierge services, we are re-defining the industry by offering our valued clients our White Glove Residence guarantee that is of the highest professional standards catered and customized specifically to your personal preference. The list of tailoring our approach is endless, just let us know what your goals are and we can customize a program to suit your needs.
Ultimately, here at Coldwell Banker / NRT our ultimate goal is to be the premier choice of clients from all around the globe.

For more information, contact Denis Arnautovic at 704-340-5435.
---
Hire Us
Buyers and Sellers Guide – Real Estate Charlotte NC

Buying or selling a home regardless of the location in Charlotte is always easier when done with a professional and experienced Realtor. Aside from avoiding costly mistakes, home buying or selling with a knowledgeable real estate agent will help you successfully navigate the waters of Charlotte real estate.
Why should you hire Denis Arnautovic?
His background. Working with Denis in fulfilling your real estate goals in Charlotte will guarantee a smooth-sailing experience, whether you're a first-time buyer/seller or otherwise. A background in construction and business has made Denis into a formidable Realtor with a unique perspective in real estate, allowing you to tap into honest insights that will help you become an informed buyer or seller.

Is the asking price in line with the estimated value of the home? Are you going to make any necessary repairs in the future? How's the foundation? Denis will provide you with the unbiased information you want and need, whether you're buying or selling a home.
His dedication. Combine passion with knowledge and you'll get a dedicated Realtor that knows his market like the back of his hand. Charlotte is a sprawling city, home to many neighborhoods that offer something different and memorable.

Denis' knowledge of the area will help you zone in on the best neighborhood, and in turn, the best property for you. If you're a home seller, well-prepared comprehensive market reports and analysis will help you correctly determine the best listing price for you property.
Years of being in the local business community and construction industry has earned Denis an extensive network of trustworthy and reputable contractors, appraisers, and every professional you need in order to make an informed purchase or sale. This will especially come in handy if you're a seller looking to increase and improve the property value of your home or meeting necessary contingencies to complete a sale.
Outstanding negotiation skills. As a buyer or seller, you'll want an agent that can represent your best interests come negotiation time. Denis' background in business and construction will help you successfully close the best deal possible. There's nothing quite like working with a real estate agent who knows the intricacies of real estate and masters the art of negotiation.
Charlotte NC Realtor – Real Estate Agent in North Carolina
Aside from real estate expertise and know-how, perhaps the best takeaway for working with Denis is that you get to make a lifelong friend in the process of buying or selling a home in Charlotte.
There's still more to buying and selling a home – Denis will paint you a complete picture of the whole home buying and selling process, from securing finances to closing the deal. Get in touch with Denis at 704-340-5435 to know more about the ins and outs of home buying and selling in the Charlotte real estate market.
Still undecided? Feel free to browse our area guides and current listings to get to know some of the most beloved neighborhoods in Charlotte, and what they have in store for you in terms of quality of life and housing options.